Leyland Lion Buses
The buses on this site are actively tracked. The last registration record search was 11 April 2010.
Leyland Lion PSR1/1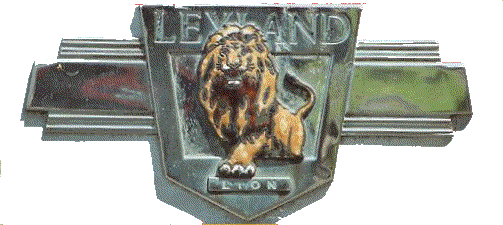 The Leyland Lion PSR1/1 was a rear engined bus chassis developed from the Worldmaster frame and the Atlantean rear mounted vertical engine.
Nelson Suburban Buses Ltd
Two PSR1/1 with NZMB B42D bodies.
#
Chassis Nbr/VIN
Year
Original Reg
Later Owner
#
Later Reg
Date
Comments
20
611045
10/12/62
P2.???
Nelson Suburban Buses Ltd
16
CT3915
1973?
Whangarei Bus Services Ltd
118
CT3915
1983
Omnibus Society, Wellington
16
CT3915
1987
in storage
5
611928
10/12/62
P2.917
Nelson Suburban Buses Ltd
17
CT3915
1973?
Whangarei Bus Services Ltd
117
CT3913
8/4/83
A J Carmichael, Tauranga
CT3913
29/10/87
Movan
N Kinnaird, Tirau
CT3913
15/11/89
Movan
A R Darbyshire, Albany
CT3913
2/5/95
Movan; Reg on hold 09; To Wanganui 09
Leyland Lion B21
Christchurch Transport Board
The only Leyland Lion (National chassis) in NZ. This bus bus was equipped with a wheelchair lift at the rear door from delivery until c1983. The ECW front panel on the Hawke B33D body means it could easily be mistaken for a Bristol.
| # | Chassis Nbr/VIN | Year | Original Reg | Later Owner | # | Later Reg | Date | Comments | |
| --- | --- | --- | --- | --- | --- | --- | --- | --- | --- |
| 609 | B21-08 | 1978 | IX3305 | Balfour Coaches (H Short) | ? | IX3305 | 30/9/91 | Reg on hold 03 | |
Last updated 25 April 2010

Lion badge adapted with Paint Shop Pro from a photo by Don Roberts