Billy Higgs & Son Ltd Part III
These photos of Guthreys buses come from the collection of Gail Higgs-West, Billy's granddaughter.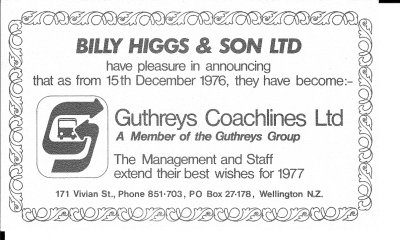 Bill Higgs & Son Ltd announce the sale to Guthreys Coachlines Ltd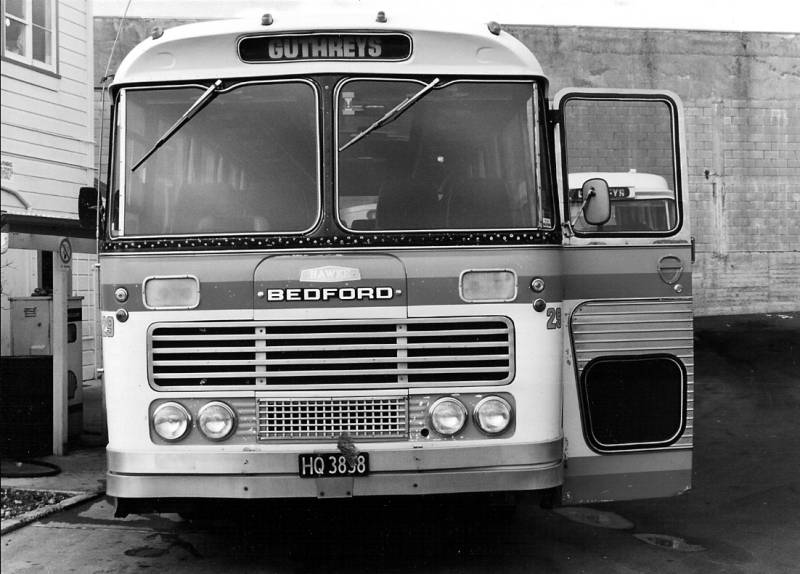 Guthreys Bedford 29 with Hawke body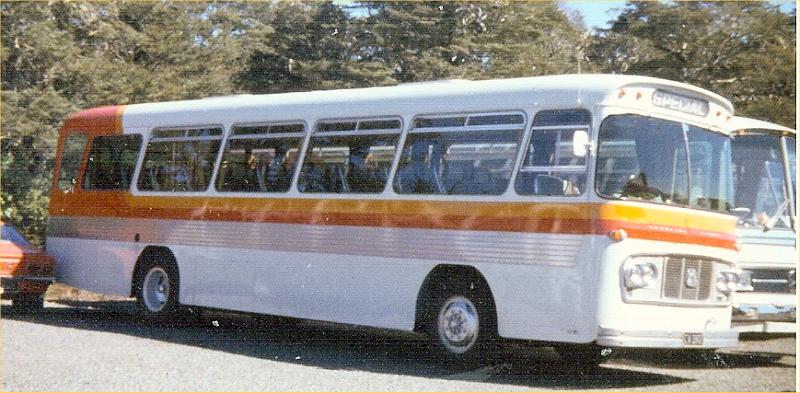 A Bedford VAM repainted in Guthrey's colours

A convoy of Guthreys coaches heading for the Sweetwaters Music Festival. On the left is Mercedes Benz no 15 then Bedford YMT no 14, an 4 Bedford VAMs.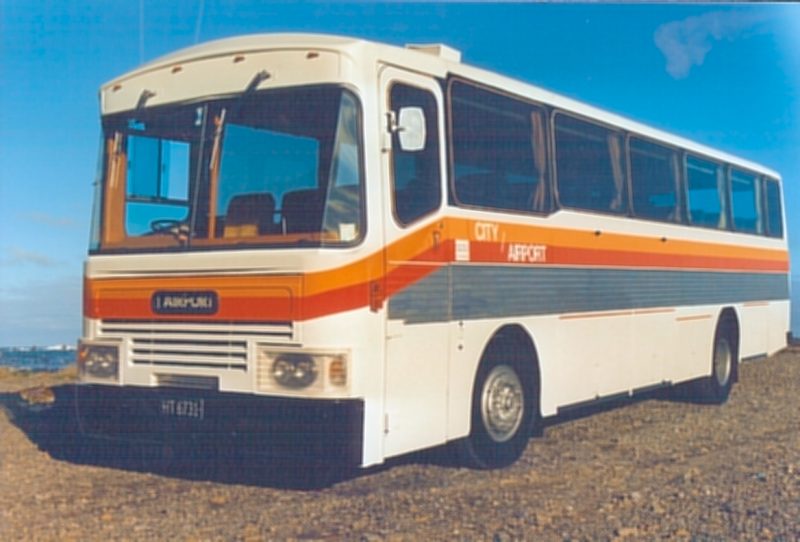 Bedford YRT new to Guthrey's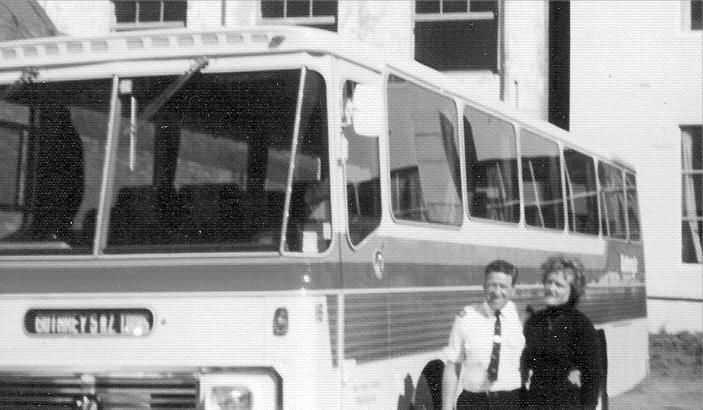 Bedford number 16. What model of Bedford and whose body?

Isuzu ECR number 102 with NZMB Tourliner body and Bedford Number 14.

MAN number 105
History Index | Home | About The Society | The Society Fleet | Library | Publications | Bus Location | Badges, Books & Posters | Links