Billy Higgs & Son Ltd Part II
These photos of Billy Higgs buses come from the collection of Gail Higgs-West, Billy's granddaughter.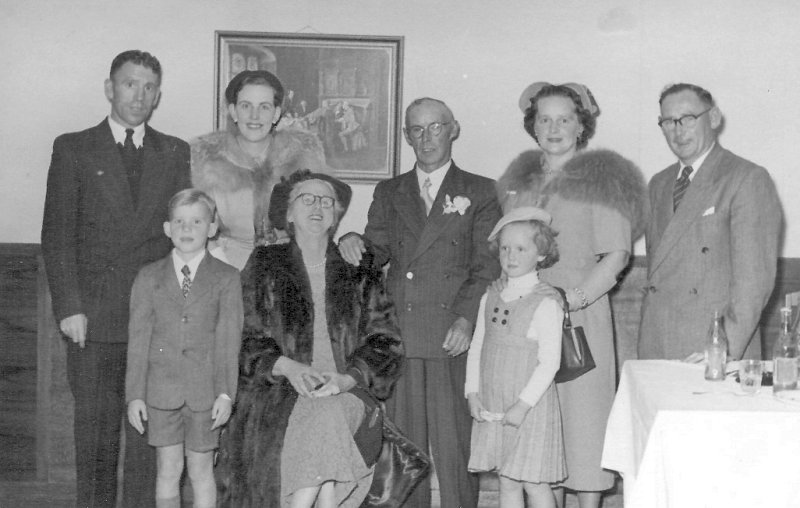 A family photo.
Back row: Reg Bell, Betty Bell/Armstrong (nee Higgs), Billy Higgs (centre),Winifred Higgs (nee Mangin), Wiv (Leslie Caleb) Higgs
Front row: Grant Bell, Alice Higgs (Billy's wife), Gail Higgs-West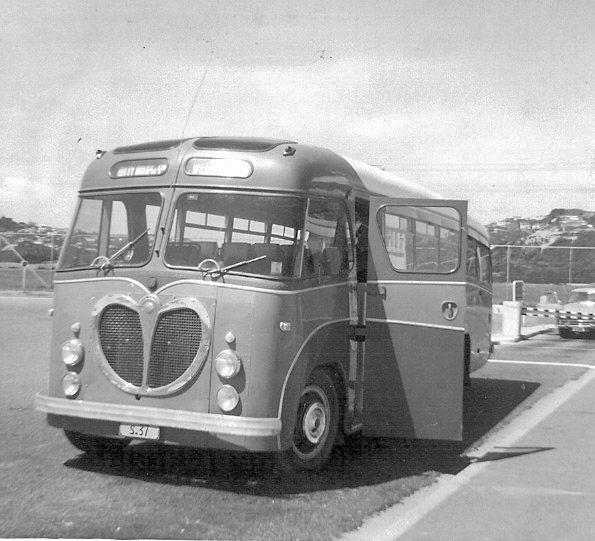 Bedford Number 9. This NZMB body is styled after a Duple Vega body.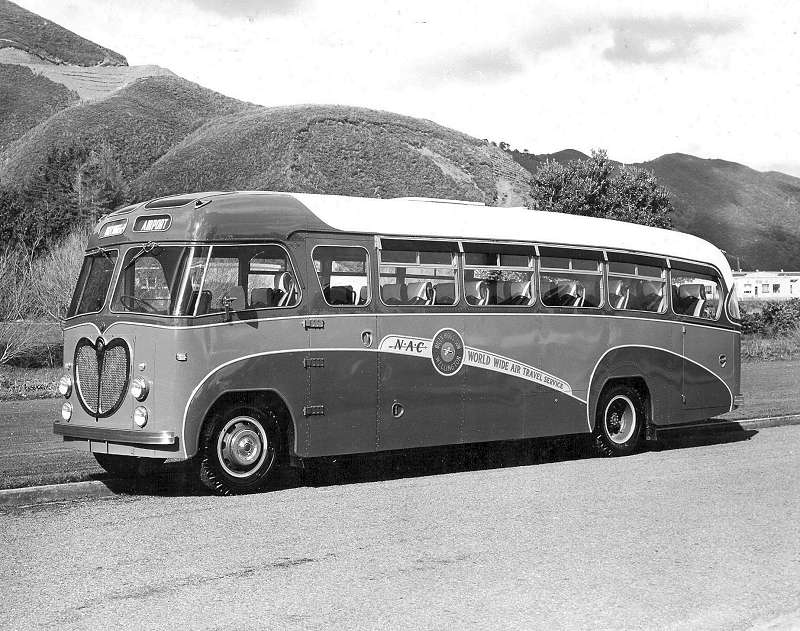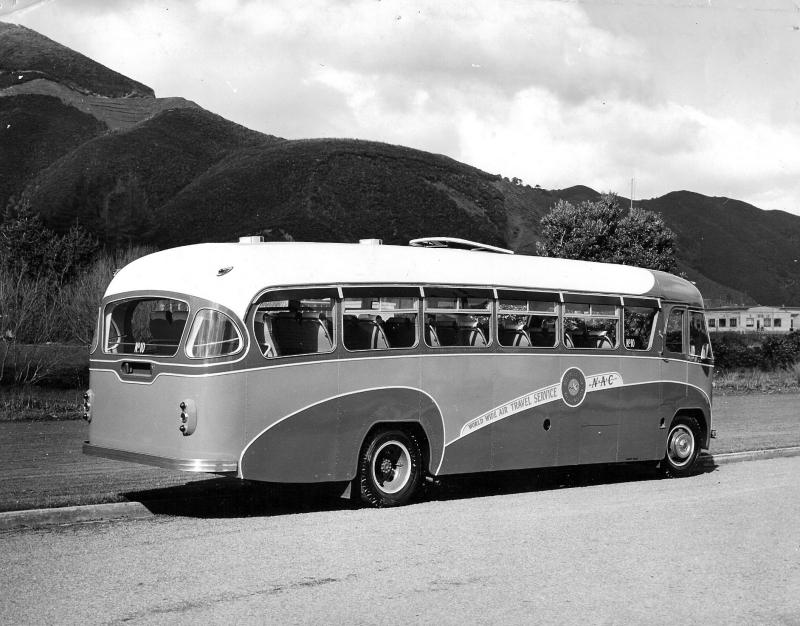 Bedford Number 10.

A Burlingham Seagull bodied Atkinson from the Higgs collection. Was this considered as an alternative to the Duple Vega styling used for 9 and 10?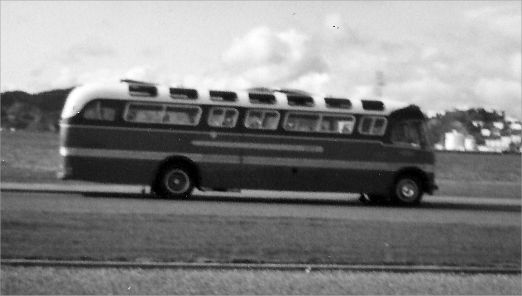 Bedford SB number 6. Unfortunately not the best photo.

Bedford SB number 5 (S.33) and another Bedford in the Vivian St depot.

A line up of Bedfords at Wellington Airport. A DC3 tail over number 6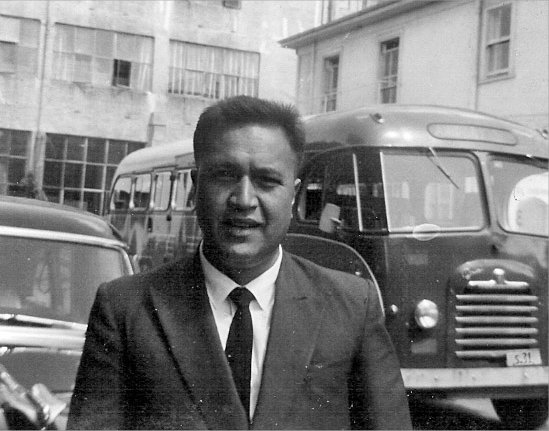 Operations Manager Dave Bennett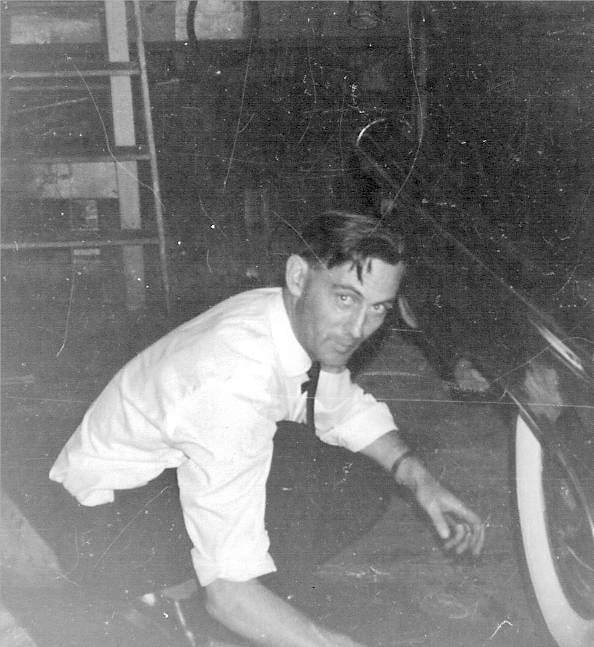 Driver Ivan Brown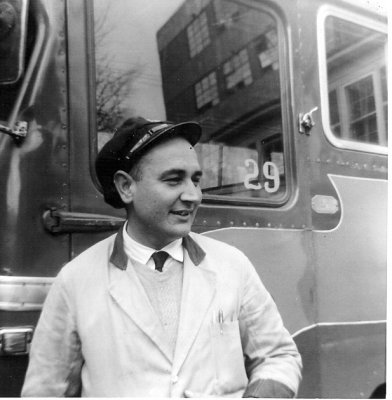 Driver John Nager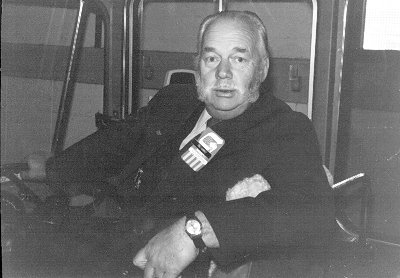 Driver Ken Jansen. Taken in the Guthrey's era.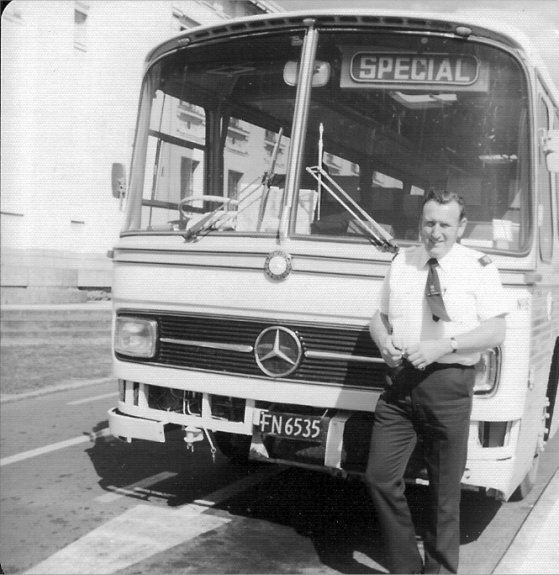 Driver Iain Stevens with MB0302 number 15.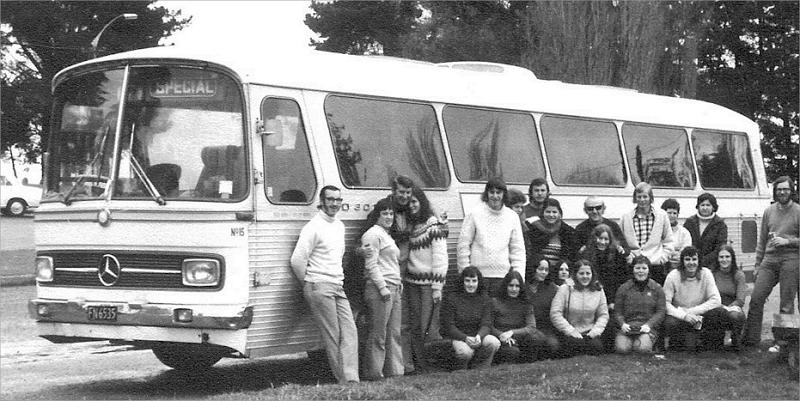 MB0302 number 15 with a charter group.
History Index | Home | About The Society | The Society Fleet | Library | Publications | Bus Location | Badges, Books & Posters | Links