These photos of Billy Higgs buses come from the collection of Gail Higgs-West, Billy's granddaughter.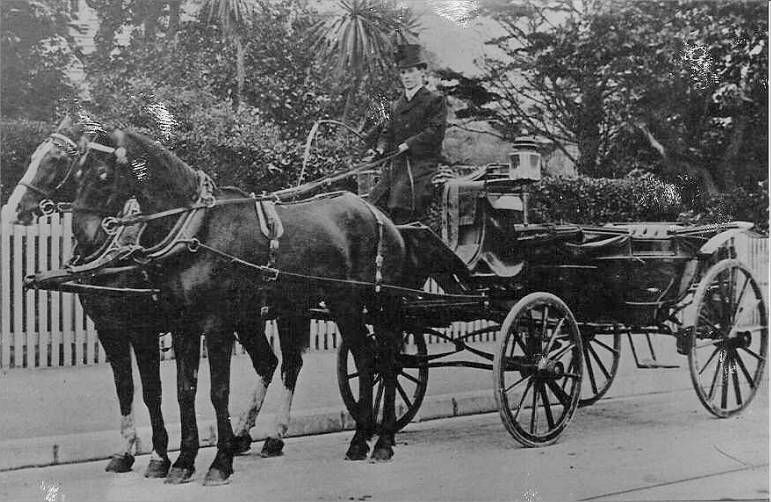 Billy Higgs driving a landau in 1909

Billy Higgs purchased this Hubmobile delivery van in 1914. It was his first motor vehicle. Body by Tom Lyons, Kent Tce. In 1915 a five seater Overland car was purchased and operated as a taxi.

In 1937 Billy Higgs began his association with air transport using a fleet of 7 seater Chryslers and Cadillacs. This photo shows 3 10-12 seater Cadillacs (Nos 1, 2 and 3) at Oriental Bay. The Crawley Ridley bodied Cadillacs are ex-Newmans NI. Newmans NI services were suspended because of wartime fuel and rubber shortages. After a period in the South Island they were sold to Billy Higgs c1943.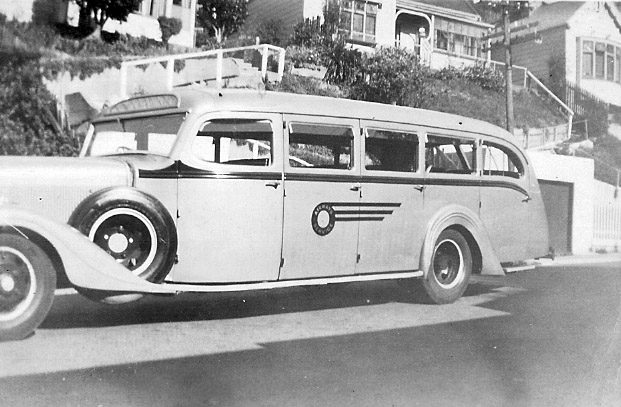 Another photo of a Cadillac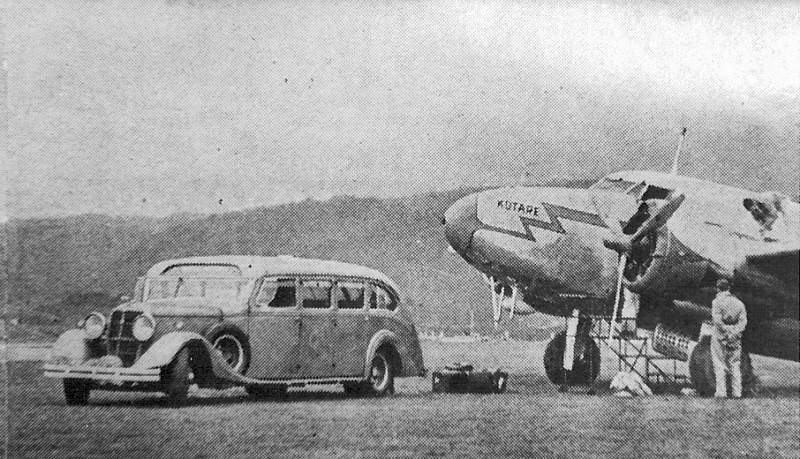 A Cadillac at Rongitai with an NAC Lockheed Lodestar

2 Cadillacs at Rongitai. This is before the rebuliding of the airport in the 1950s. It makes the 1970s terminal look luxurious.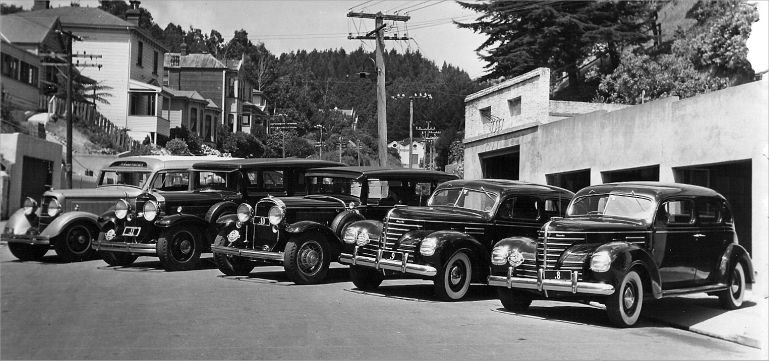 A Cadillac on the left, 10 seater service car, car unknown and 2 Chrsylers in Epuni St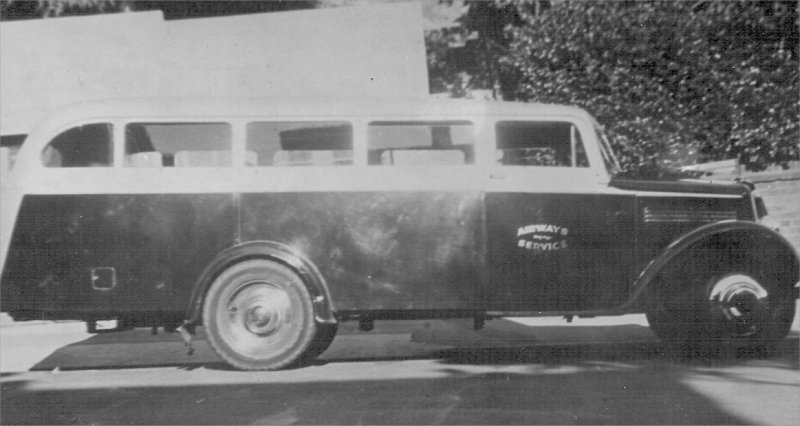 A Reo service car

A Morris Commercial 14 seater purchased from Gibson Motors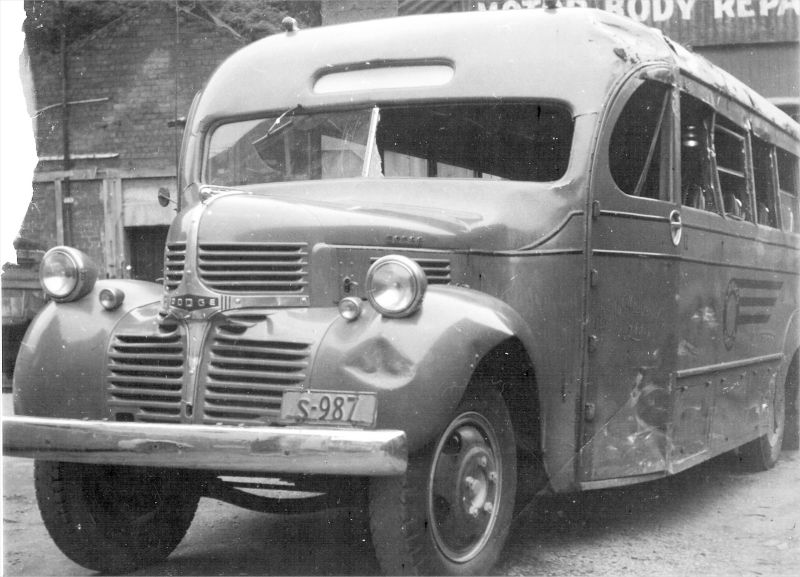 In 1947 flights started from Paraparaumu Airport using DC3s. Billy Higgs bought a fleet of Dodges with 24 seat bodies to carry air travellers from the City to Paraparaumu. This photo is of No 12 with accident damage to the front and left side.

Ken Smith has a smoke along side his Dodge

A Ford V8 with Fuller, Greytown body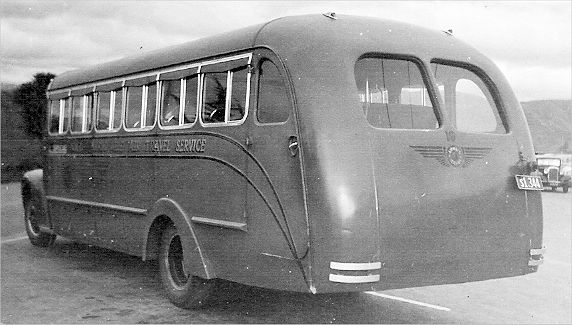 A rear view of Ford V8 number 19.

Drivers pose with the two Ford V8s.
Standing (left to right): Royce Haskell, Cliff Rohloff, Ted? Butcher Kneeling: unknown, Ted Reader, Ken Smith