The Omnibus Society Fleet
71 - 1936 Bedford WLG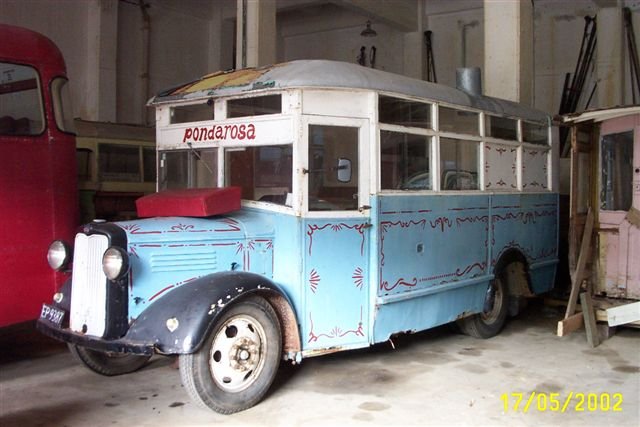 First Registered: 19 May 1936.
Bodybuilder: N.Z.M.B.
No of seats:
1st Owner: D.O.E. 71
2nd Owner: D.O.E. 25
3rd Owner: Movan.
4th Owner: Peter Berry.
5th Owner: Omnibus Society.
Chassis Number: 0148966
Registration: EP9387.
Into Service: 1936
Out of Service:
Joined OS Fleet:
Current Status: Stored.
History: A regular site at the Tramway Museum in the 90's with the Berry family, the Bedford passed to the Omnibus Society when Peter Berry moved to Australia. It is still kitted out as a motor caravan and currently houses some of the Society library and framing from another WLG that currently resides at the Greasy Spoon eatery in Newtown with a double deck body built on the chassis.