The Omnibus Society Fleet
374 - 1962 AEC Reliance 2MU2RAE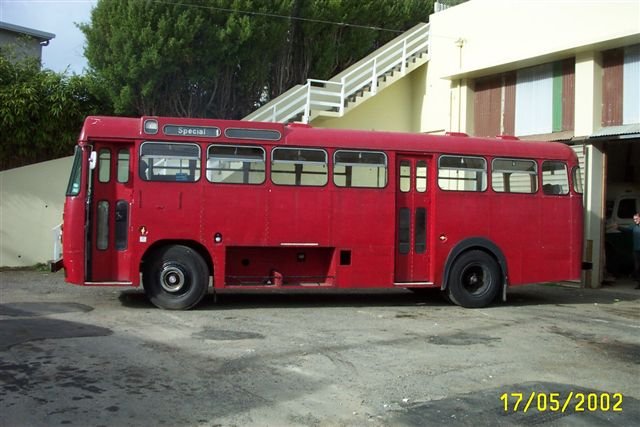 First Registered: 1962.
Bodybuilder: N.Z.M.B.
No of seats: B40D.
1st Owner: W.C.T. 374.
2nd Owner: W.C.T. Museum.
3rd Owner: Omnibus Society.
Chassis Number: 3743.
Registration: EV6923.
Into Service:
Out of Service:
Joined OS Fleet:
Current Status: Paint and panel work required, currently stored in Wairarapa
History: Recieved a quick red paint job after joining the society fleet, but now inline for a more formal repaint. With Dennis White's immaculate Mk 2 around, 374 has been a lower priority to return to original colours.