Ansair Transett Buses
The Ansair Transett was a big window light weight rear engine city bus with glide away doors using Ford V8 running gear. Five are believed to have come to New Zealand but only 2 were public service vehicles.
The buses on this site are actively tracked. The last registration record search was 20 March 2010
Billy Higgs & Sons Ltd
Wellington. They were used on the NAC contract for services between Paraparumu Airport and NAC's city office in Customhouse Quay. Frank Just writes "No 21 Was sent to NZ and efforts to sell it existed. It was tried by NZR (my Dad, Foreman) on the Onslow Road trip and was rejected due to the lack of sufficient power (Ford V8 engine). Billy Higgs had recently got the NAC contract, Wellington/Paraparaume etc. the DC3ís had about 32 seats so this Ansair was quite good. I found that the braking would overheat and was not to be trusted, the top speed was just over 40 MPH. Going north you would stop where the rail line crossed the highway north of Paekakariki and then find difficulty in getting into any gear due to the twist of the rods between the front and the gearbox at the rear. It paid to stop well before the crossing on the straight, put it in gear, then move forward where the twist happened. The Ford motor lasted about 35,000 miles and then needed a new one, this happened again so the motor was replaced by a 6 cylinder Dodge until it was sold."
Billy Higgs Wilco Ansair 29 and Transett 21 or 22. Photo Graeme Bennett

Transett ex 21 and Wilco Ansair ex 29 at Rogers Okaiawa. Photo Graeme Bennett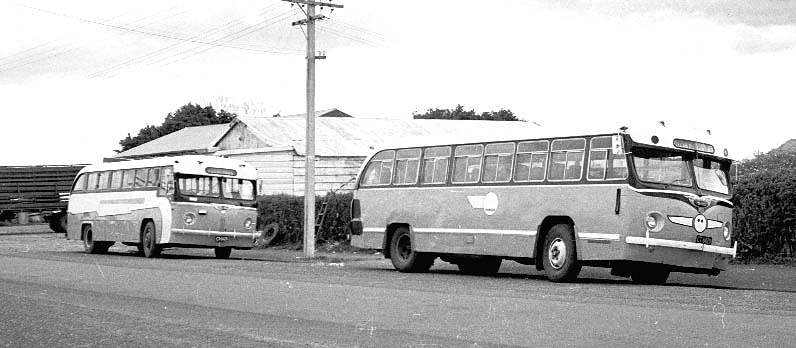 #
Chassis Nbr/VIN
Year
Original Reg
Later Owner
#
Later Reg
Date
Comments
21
RE87
10/51
s.562 (56)
Billy Higgs & Sons Ltd
21
s.39
1961
Rogers, Okaiawa
?
?
22
RE65
18/10/51
s.563(56)
Billy Higgs & Sons Ltd
22
s.40
1961
EV5974
1966
Kanes Motors Ltd, Oamaru
?
EV5974
14/6/66
G F Rhodes, Sockburn
EV5974
17/12/70
Movan?
M J Milne, Christchurch
EV5974
9/3/71
Movan?
D E Burrough, Christchurch
EV5974
14/2/74
Movan
B G Blyth, Runanga
EV5974
24/11/81
Movan
Automatic Totalisators Ltd
3 used as mobile totalisators by TAB at horse races.
#
Chassis Nbr/VIN
Year
Original Reg
Later Owner
#
Later Reg
Date
Comments
?
9F93
1951
?
NI5178
17/12/87
Movan; earlier EZ237?
M B Dick, Albany
NI5178
3/12/96
Movan
M B Dick & S M Richards, Albany
XP6071
21/12/98
Movan
L R Maxwell, Cambridge
XP6071
13/8/04
Movan; Reg on hold 05; To Waharoa 09
?
RE92
19/8/52
?
Totalisator Agency Board On-Course Division, Auckland
LN965
16/7/81
Wingatui
J Laming, Christchurch
LN965
4/10/84
Movan
Wompi Syndicate, Kaiapoi
LN965
14/11/84
Movan
WOMPI
14/5/92
I J Richan, Picton
WOMPI
5/12/03
Movan
Vicky & Shane Te Huia, Blenheim
WOMPI
28/2/07
Movan
Vicky & Shane Te Huia, Hastings
WOMPI
2008
Isuzu 6BD1 Turbo, 10 Speed Split Diff Transmission; reg on hold 07
?
?
19/8/52
?
Former TAB Transett LN965 at Kaiapoi. Photo Stan White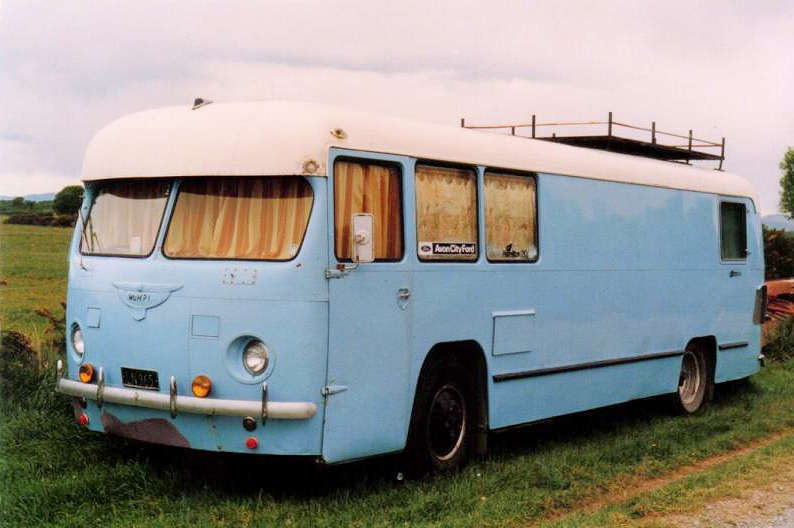 A TAB Transett Totemobile. Photo Merv Smith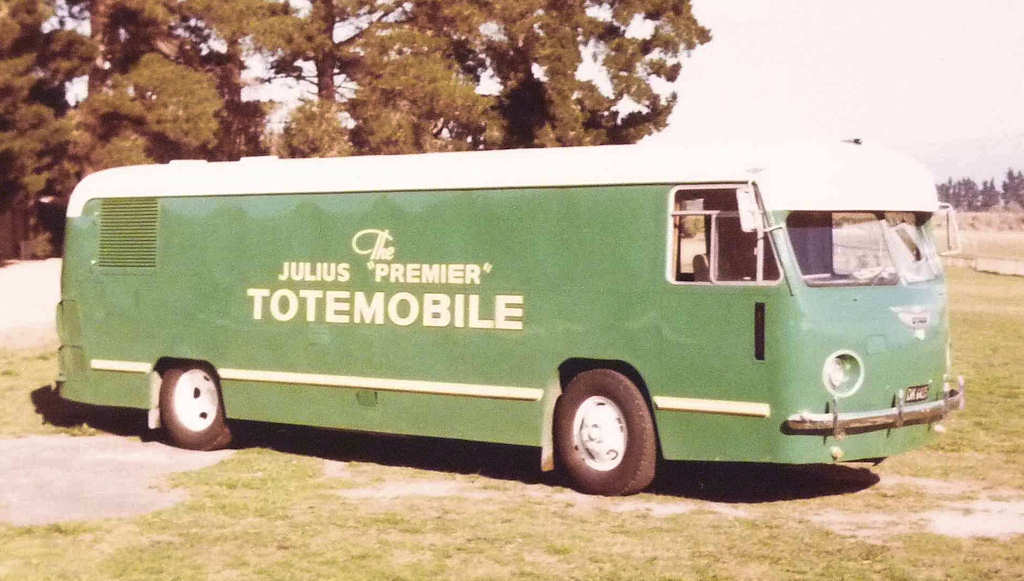 Last updated 22 June 2010